Vikki Cook - Lady Plumb
Featured Tradeswoman
I got into plumbing and heating around 2016 after years of running around with my dad on building sites in my spare time. Generally just being the person who does all the physical lifting and moving. I absolutely loved the feeling and the atmosphere of being on site. I love that every day is different. I always wanted to take a different trade to his to learn other things so plumbing seemed like the ideal choice. I trained at a college as the only female and came out top of my class. I found employment wasn't offering everything I needed to be flexible for my family and so I took the big leap to go self employed. I've been working alongside the Register of Tradeswomen ever since.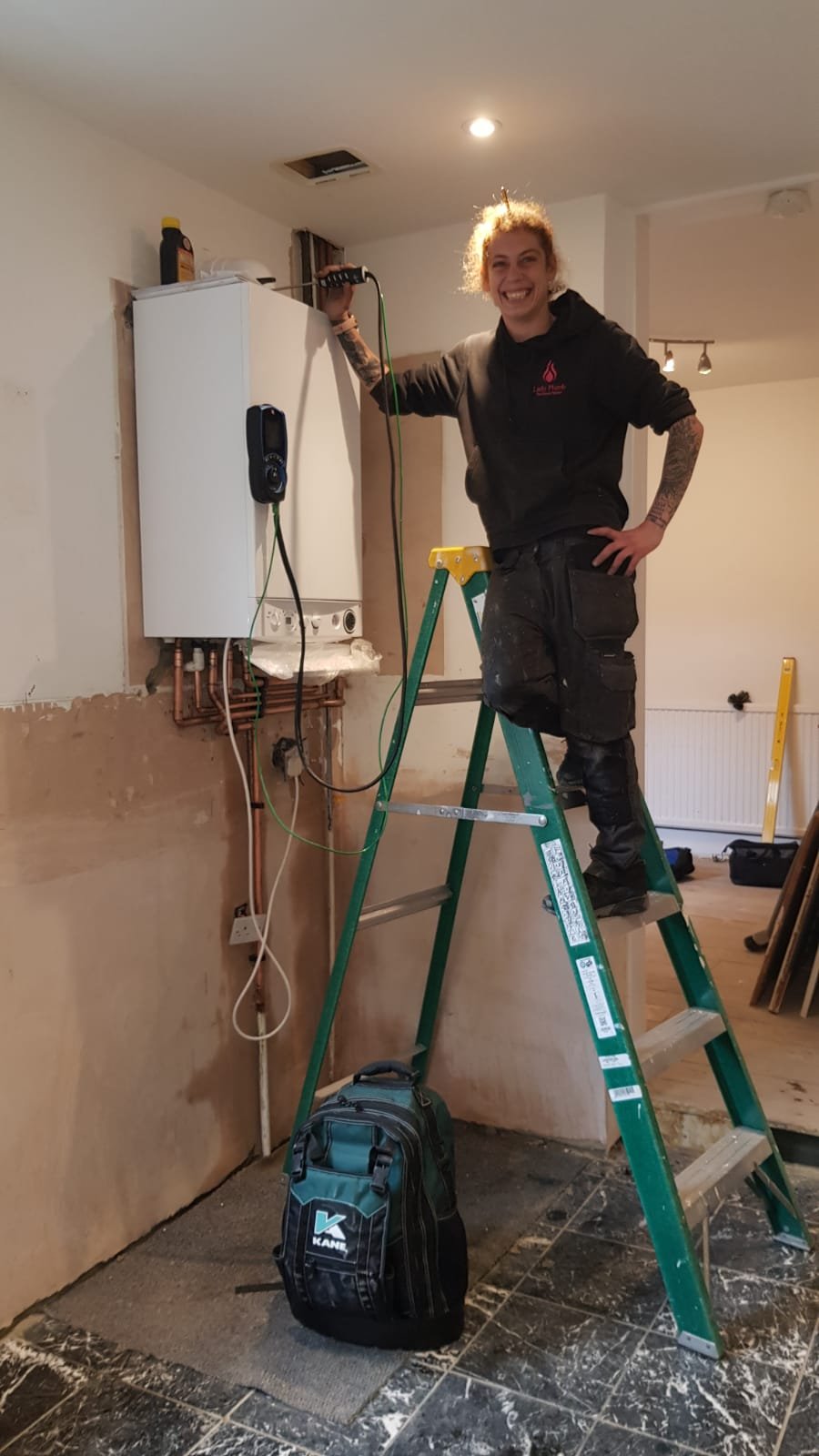 I started my plumbing life in London. In 2020 just as everything was locking down I took the decision to move myself, my family and pets down to Horsham in Susssex. It was a bit of an adjustment but I really love being in a quieter place and it's so easy to get to the beach and relax. I still travel to London for my plumbing jobs, but now my reach is also extending down as far as Brighton. It's a great feeling to do a good days work and then get home at night and when the weather is good take a quick trip down to the sea for a dip and fish and chips.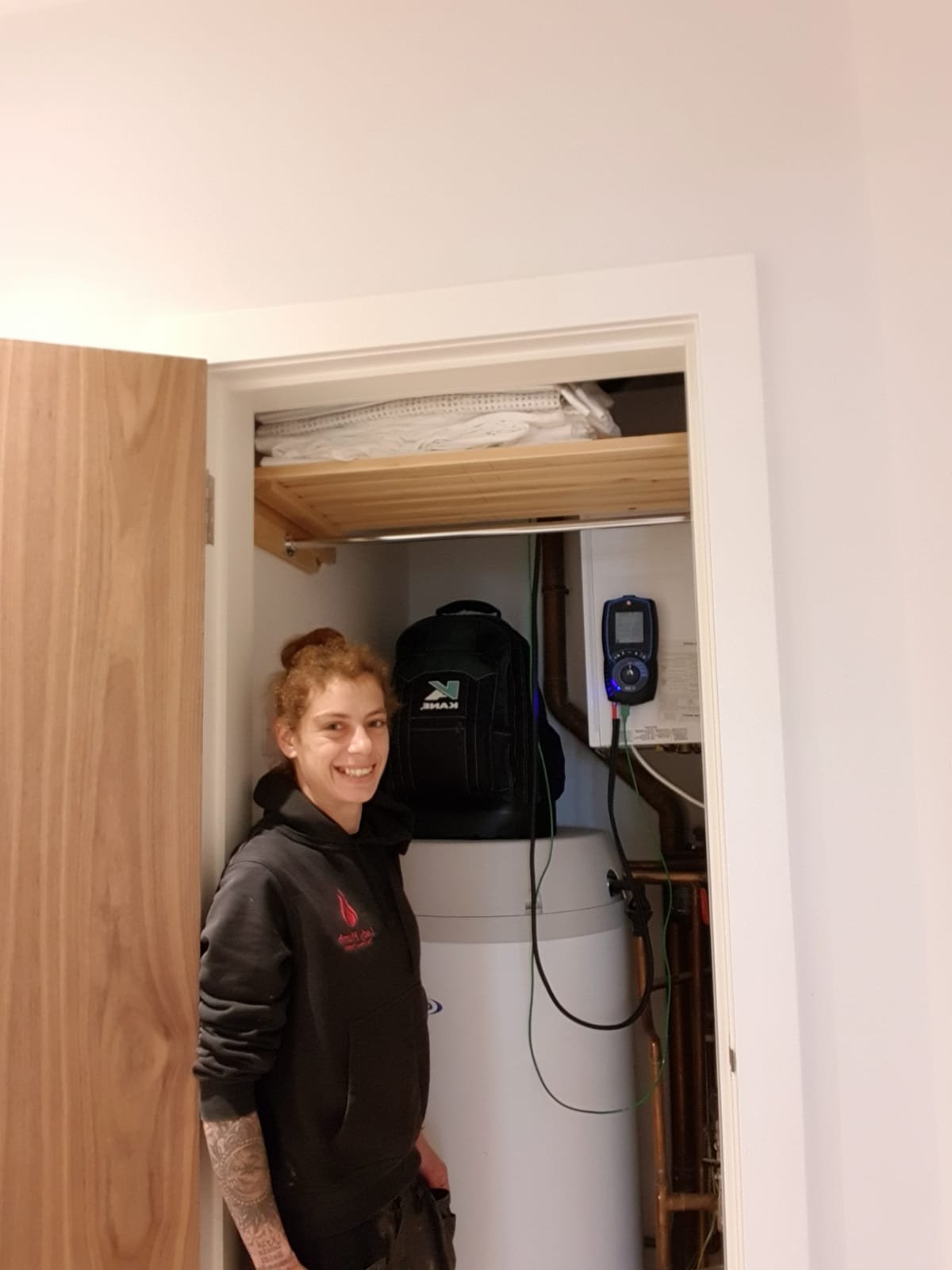 I joined the Register because I thought it was a great way to meet other women in the industry just like myself. Also because I had just lost a full time job and was struggling for direction. It has since boosted my confidence hugely. Gave me the push to complete my gas safe and realise my full potential. They're a great group of women at the end of a phone always. My own company has since come on in strides due to the unwavering support from Hattie and co. I'm extremely glad to be working alongside the Register and very grateful to have been introduced to them.