Lauren Newman - Electrician
Featured Tradeswoman
I have always been interested in electrics, it amazed me how an invisible force was able to make everything around me move, light up and function. My first experience with electrics was having to replace a socket front without my dad noticing. I had tripped over my hairdryer cord and managed to pull out both plug and partial socket from the wall. I continued to pick up basic knowledge on the subject and was able to implement it practically in my own home. It wasn't until I was on maternity leave with my third child, that I realised that becoming an electrician, was what I wanted to do in life. I was done working in high heels and a skirt, it was time to swap them for steel toe caps and a drill.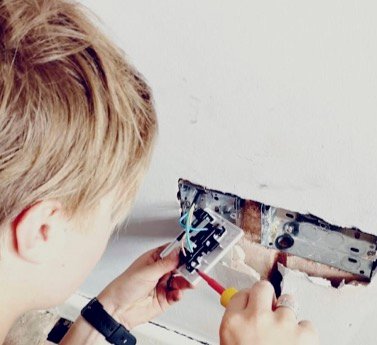 I volunteered with an electrician in the family, got all my qualifications and began setting up my own business. I work both domestic and commercial and recently passed my NAPIT assessment and became a member of their Competent Person Scheme.  Although I am pretty new to the field, I have been able to work in a variety of different settings and expand my knowledge.  I am very lucky to work in a setting that gives me job satisfaction, I enjoy what I do and it has now become my passion.
The trades are still dominated by men and as great as they are at encouraging women into the field, it is still hard to not feel like a little fish in a big pond. It has been comforting, knowing that there are women supporting women in this field. We will be there for each other, offering support, giving advice and cheering each other on from the side-lines.

Thank you to the Register of Tradeswomen for their help in bringing us together and providing support, guidance and encouragement. I look forward to meeting you all in September at the Women Installers Together Event!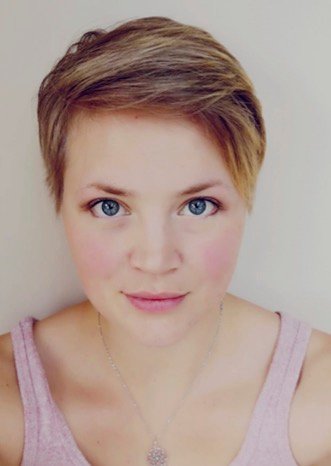 The transition from office to site is very different and although I revel in the camaraderie between trades, I am also able to offer a softer, more approachable service to those that are in a more vulnerable position.  It was for this reason that I looked into joining the Register of Tradeswomen. I think they are amazing for what they stand for and what they have accomplished. I am proud to be part of an organisation that opens doors to women, whose options would have previously been extremely limited and to offer services to those that feel hesitant in having strangers in their home.